2nd January 2021, United Kingdom
Society of Nepalese Engineers in UK (SONEUK) organised a virtual interaction program with renowned social entrepreneur Dr Mahabir Pun from Nepal Innovation Centre (NIC), Nepal. A total of 85 members of audience actively participated in the event attended by various noted community leaders including NRNA UK President Ms Poonam Gurung, President of American Society of Nepalese Engineers Mr Thakur Dhakal, President of Nepalese Doctors' Association Dr Ramesh Khoju, and President of Nepalese Nursing Association UK Mr Binod Bikash Simkhada.
In the event opened by SONEUK General Secretary Dr Bidur Ghimire with a briefing of the event and its schedule, SONEUK Chairperson Mr Sanyukta Shrestha gave a brief introduction of Dr Pun as a rare and innovative trailblazer noted for his contribution in helping Nepal fight with digital divide through a foray of wireless technology as early as 2001 in Nangi, a remote village in Myagdi district of Nepal. He added that Dr Pun continues to inspire thousands of Nepalese technical professionals and many others with various innovative projects being carried out at NIC.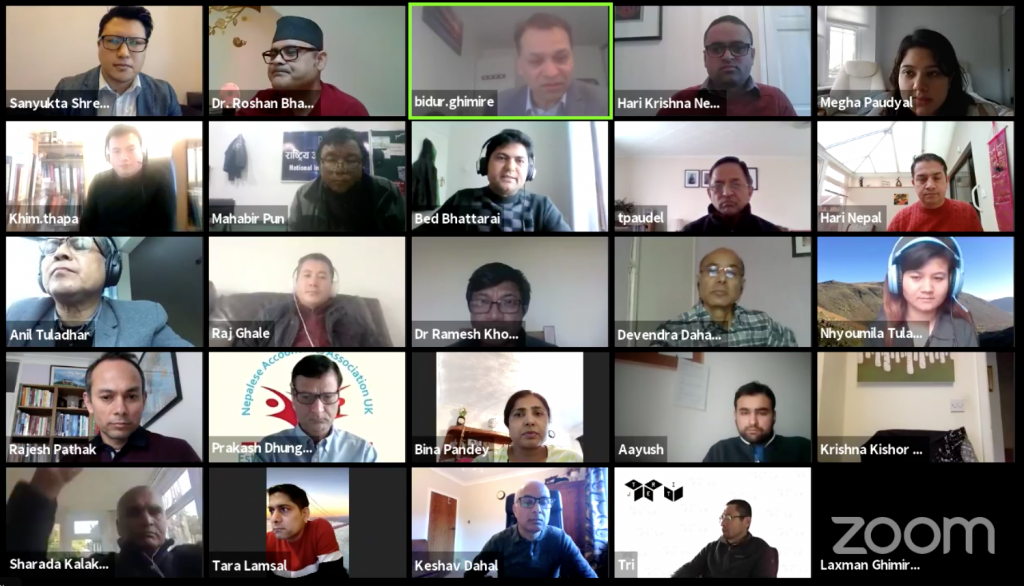 Dr Pun delivered an inspiring talk about his journey as a promoter of innovation and an engineering solution provider for various real life problems faced by Nepal over the years. He elaborated on the organisational set up of NIC and its structured approach towards support for innovative minds from across the country. Dr Pun highlighted NIC's efforts in helping Nepal fight with COVID-19 with a shortlist of current projects like production of PPE and ventilators.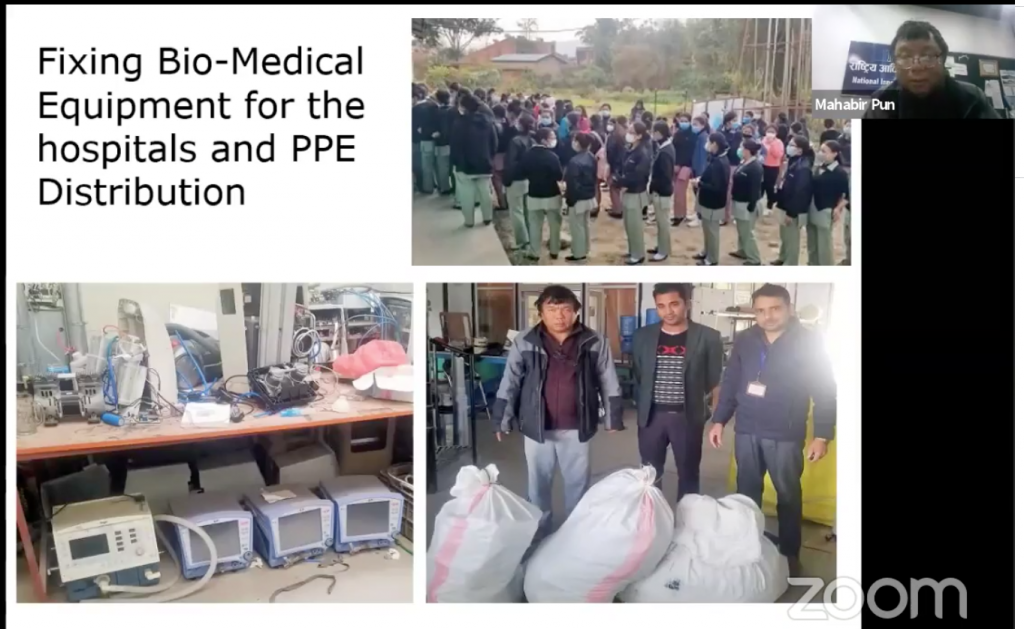 Coordinator of SONEUK Chairy Subcommittee Mr Hari Krishna Neupane delivered a talk on the various possibilities of SONEUK's technical and financial support for NIC. Among others, he briefed on potential projects like production of self-sustained education systems for remote villages without teaching staff, and baby-warmers to be used for newborns in hospitals. Mr Neupane also explained the ways in which one can support NIC financially using a simple online form.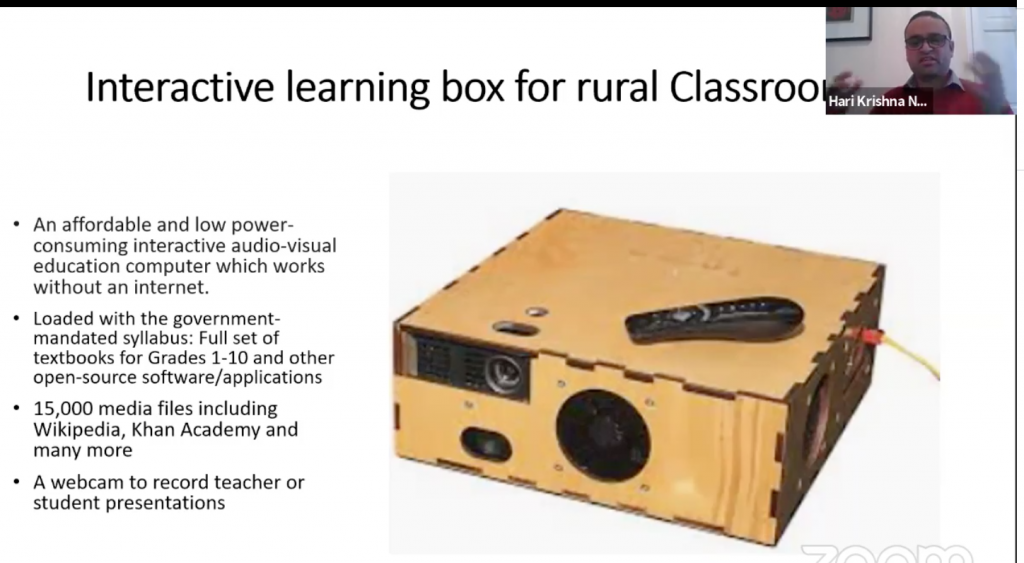 In the second half of the event, General Secretary Dr Ghimire conducted a very informative and interactive session taking questions from the audience and getting them answered by Dr Pun and Mr Neupane. Members of the audience showed outstanding enthusiasm in interacting with the speakers leading to a fuller understanding of NIC's working pattern and exploring future possibilities for wider good.
In the closing session, Vice-Chairperson Mr Narad Bhandari informed about the upcoming SONEUK General Meeting on 26th February 2021 and the annual Conference on 10th July 2021. Chairperson Mr Shrestha closed the event thanking Dr Pun for his insightful and inspiring talk-cum-interaction.