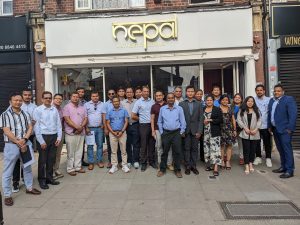 14 August 2022
Boston Manor, London
The Annual General Meeting (AGM) of the Society of Nepalese Engineers in UK (SONEUK) kicked off at Boston Manor, London, on Sunday. Since its establishment in 2007, this Nepalese diaspora has been working for its members' welfare. On the 12th and 13th of August, SONEUK conducted its election to form its 5th Executive Committee (EC). The members of the society voted via the online voting system. Mr Rudra Koirala has been elected for the position of Chairperson of the 5th EC.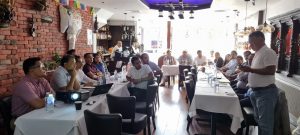 Other executives Mr Hari Nepal for the position of Vice-chairperson, Dr Ravi Chandra Koirala for General Secretary, Mr Sagyan Kharel for Secretary and Ms Priyanka Regmi for Treasurer, were elected unopposed. Similarly, Mr Manoj Pun, Mr Darpan Gautam, and Mr Sujan Sharma were elected unopposed members of the EC.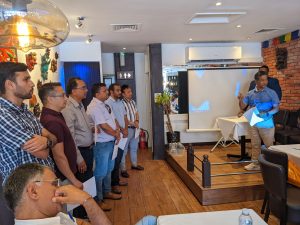 Earlier on the day, Annual General Meeting (AGM) was also held, chaired by incumbent Chairperson Mr Sanyukta Shrestha and conducted by incumbent General Secretary Dr Bidur Ghimire. The outgoing 4th EC presented reports on activities accomplished in its two years tenure in the AGM, and the AGM later endorsed all the reports. The AGM discussed various activities of the society.