11th September 2021
Harrow, London / Zoom Online,
The fourth Executive Committee (EC) of the Society of Nepalese Engineers in UK (SONEUK) completed its 12th Annual General Meeting (AGM) of the society under the chairmanship of Mr. Sanyukta Shrestha on Saturday, 11th September 2021. This was the first AGM of this executive committee which was conducted in a hybrid mode (face-to-face and online virtual) at Harrow, London. The members of the 4th executive committee met physically for the first time after its formation during the COVID pandemic in August 2020. The meeting was a big success and completed along with the excitement of seeing members in person after a long gap.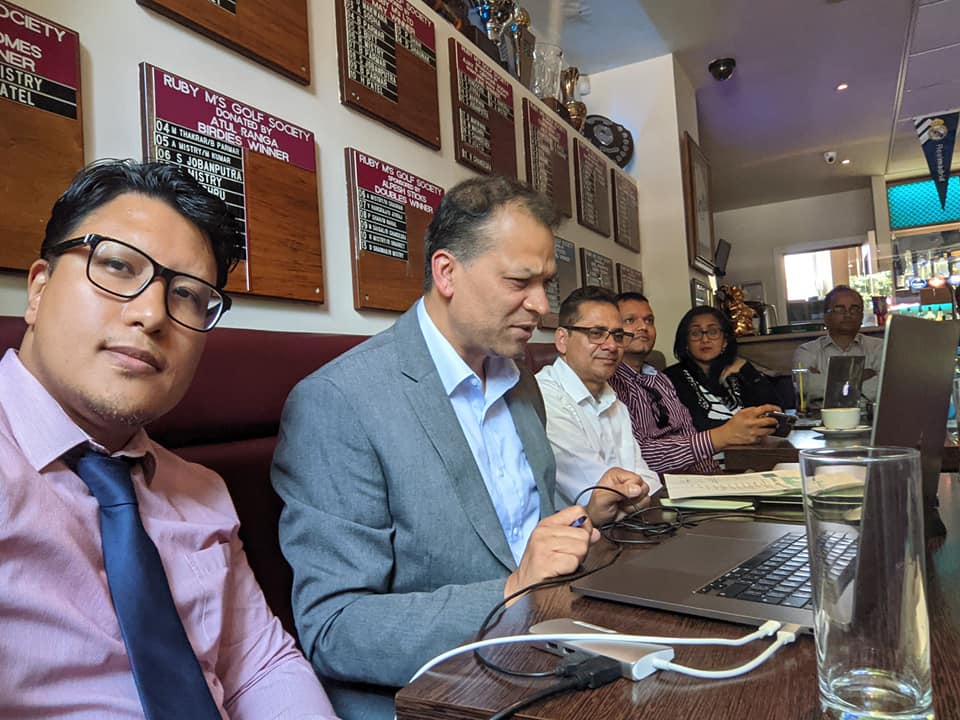 The programme was opened by General Secretary Dr. Bidur Ghimire, and welcomed all members who participated physically and online in the event. Chairperson Mr. Shrestha recalled 4th EC's vision for 2020-2022 and presented the progress made so far. He highlighted how the current EC worked and working more to achieve growth through diversity and relevance through technology. He also summarised 12 different activities conducted in 2020-21 and presented the EC's target for 2021-22.
Thereafter, general secretary Dr. Ghimire presented the annual report and the entire SONEUK calendar for 2020-2022 to highlight what we achieved in the last 12 months, ongoing activities, and a plan for the next 12 months. He also highlighted our membership drive and presented the growth we achieved so far in adding more members to the society.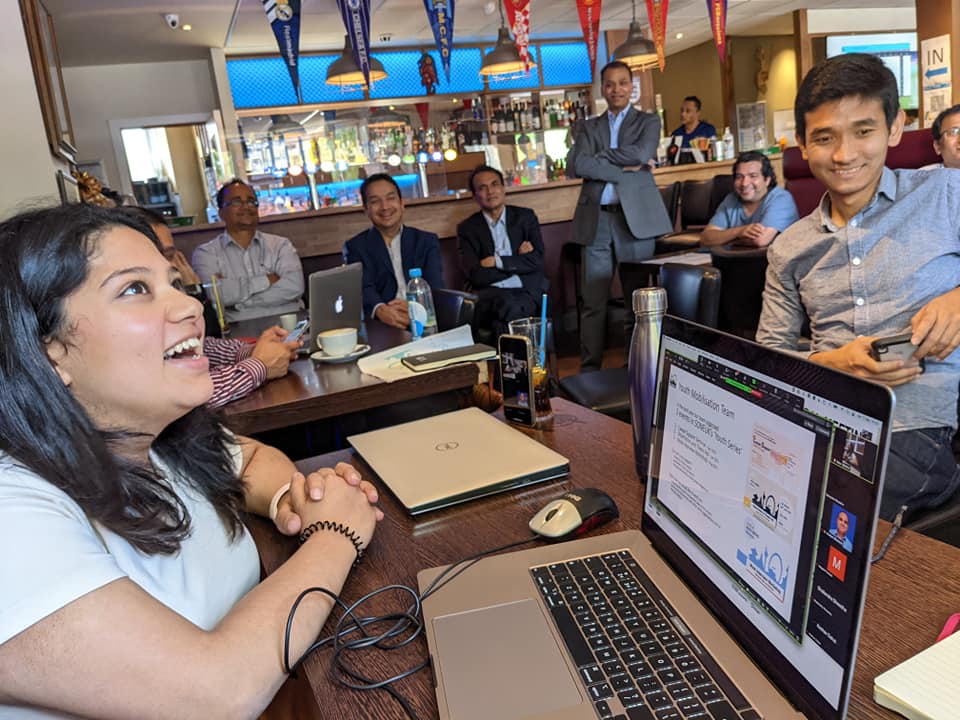 Following the general secretary's presentation, all 12 sub-committee coordinators individually presented the progress made by their sub-committees including the events organised in last 12 months and presented their sub-committee's plan for the next 12 months. At the end of the presentation session, Treasurer Ms. Rashmi Singh Rana presented an annual financial statement with details of annual income and expenditure which was later endorsed by all participating members with applause of clapping.
At the end of the formal session, vice-chairperson Mr. Narad Bhandari thanked all members of the society for their support, encouragement, advice so far and expected the same in the future. He also thanked members of the 4th EC for their hard work and continuous support for the growth of the society.
Mr. chairperson closed the formal session with concluding remarks.
Members, who were present physically, in the AGM later joined together for dinner and informal discussion and fun. Overall, the programme was successfully concluded in line with its set agendas and organisational objectives.